Raj Kumar bin Mahful | Digital Transformation Enthusiast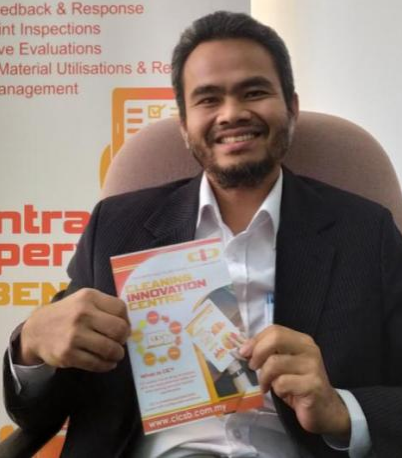 Raj Kumar holds a Bachelor Hons Information Technology involved in digital transformation initiatives to businesses for more than 20 years of experience. It started from his involvement as programmers in the Electronic Government Flagship program back then in 2000 for EG-HRMIS (Electronic Government – Human Resource Management System) up until his last position as one of the project managers. He was involved in all three (3) government services for Civilian, Army and Police.
He believes with his experience in digital transformation initiatives, it can be implemented in Private sectors. With the latest technology advent, the digital transformation initiative has become affordable for all businesses as compared to early days of the Electronic Government program.
Raj Kumar has been conducted technical and non-technical training related to programming, business intelligence tools, internet of things, and business management in information technology (e.g. Human Resource Management, Inventory Management, Operation Management, Payroll Management, Procurement Management, CRM and so on)
Qualification
Bachelor Hons Information Technology
HRDF Certified TTT Trainer
Member of Malaysia Association of Cleaning Contractors
Digital Transformation Training
Human Resource Management
Payroll Management
Office Automation
Fleet Management
Inventory Management
Attendance & Leave Management
Performance Management
Customer Relationship Management
Custom Spreadsheet Reporting
Digital Cleaning Specification
Technical Training
Technical Training – Programming

Laravel Framework
Yii2 Framework
ReactNative
Object Oriented Programming – PHP

Technical Training – Reporting Tools

TIBCO Jaspersoft
Microsoft PowerBI
Tableau
Pentaho
Report Designer

Technical Training – Database